Former North Carolina banking commissioner Joseph Smith is carving out a new career for himself overseeing major legal settlements in the financial industry.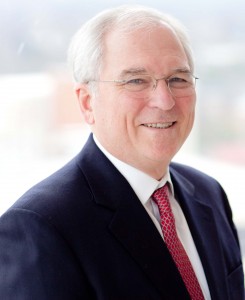 Smith has been in the public eye for the past two years as monitor of a $25 billion national mortgage settlement entered into between state attorneys general and Bank of America, Wells Fargo and three other major banks. It resolved investigations into shoddy mortgage servicing practices, including "robosigning," or mass production and signatures of foreclosure documents without being read. Smith has produced periodic reports on how well the banks were offering the consumer relief they were required to do and how well they were complying with the 300-odd new rules the settlement brought with it.

Now Smith is in charge of overseeing a $13 billion deal with JPMorgan Chase and the U.S. Justice Department over bad mortgage bonds. His first report, issued Tuesday, breaks down what Chase is required to do and how Smith will make sure it's carried out.

And there could be more settlements for Smith to oversee. He's launched a website, JASmithMonitoring.com, that touts that Smith "specializes in overseeing complex financial services settlements through a rigorous, fair and effective process." Records indicate the website was registered in February.